GEOfood in the Burren and Cliffs of Moher is still in its infancy. To date, we have 9 producers who have signed up to be GEOfood members, and who will carry the Burren and Cliffs of Moher UNESCO Global Geopark GEOfood Label on their relevant produce. We anticipate this number to grow significantly over the coming months.
GEOfood producers:

Are a part of a local food network and an established global food network that actively promotes and supports the UN Sustainable Development Goals

Use a GEOfood label that can give customers confidence in knowing that their produce is good quality and is sourced locally.

Promote the growth of seasonal fresh produce that supports biodiversity and ensures animal welfare.

Provide accurate information on how their produce has natural flavours and qualities of the unique Geoheritage in the Burren and Cliffs of Moher UNESCO Geopark.

Are profiled on the international GEOfood.no website.

Preserve and raise awareness of the food traditions, culture and heritage in UNESCO Global Geoparks.

Strengthen local livelihoods by purchasing locally, employing local people and using local services where possible. GEOfood has a social and economic multiplier effect that benefits the region surrounding a GEOfood producer.
GEOfood Producers in the Burren and Cliffs of Moher UNESCO Global Geopark
The following are 9 businesses that have signed up to be GEOfood producers our Geopark. There are many more to come so be sure to watch this space.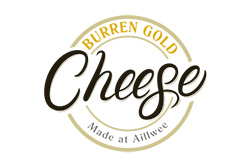 Aillwee Burren Gold Cheese
Gouda Cheese
In 1985, Aillwee opened their Farm shop and started their journey into Cheese production by developing Burren Gold Cheese. Strengthening local livelihoods is at the heart of their business model….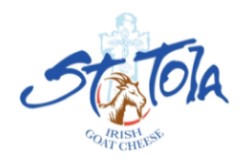 St. Tola Irish Goat Cheese
Goat Cheese
St. Tola Irish Goat Cheese is a multi-award-winning and internationally recognised artisan cheese business located near Inagh to the Southeast of the Burren and Cliffs of Moher UNESCO Global Geopark….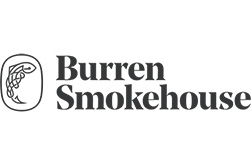 Burren Smokehouse
Smoked Oysters
Located in Lisdoonvarna, the Burren Smokehouse was founded by Peter and Birgitta Curtin in 1989. The Curtins believe that Smoking is an Art and a Craft and use only locally sourced Irish Organic and Wild products…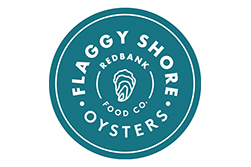 Flaggy Shore Oysters
Oysters
Flaggy Shore Oysters are locally farmed and carry a unique flavour from various nutrients that travel through the underground river systems in the Burren…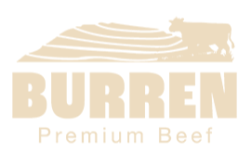 Burren Premium Beef
Beef
The O'Rourke's launched their delicious brand of beef called Burren Premium Beef to sell directly to consumers in October 2020. Since then, Burren Premium Beef has become a popular choice for local restaurants, chefs, and customers alike…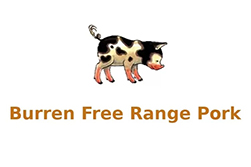 Burren Free Range Pork
Pork
Burren Free Range Pork farm is an award-winning eco-friendly, small traditional family farm located near the village of Kilfenora in the Southern part of the Burren and Cliffs of Moher UNESCO Global Geopark. The farm consists of a small number of cattle, hens, two donkeys and free-range, rare breed, Saddleback pigs.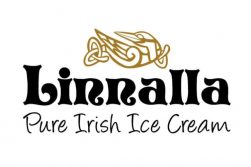 Linnalla Pure Irish Ice Cream
Ice Cream
Linnalla Pure Irish Ice Cream is an ice-cream producer located in New Quay in the Northern part of the Burren and Cliffs of Moher UNESCO Global Geopark. The ice-cream is produced on Fahy's farm with milk and cream from their own herd of shorthorn cows which are a native breed in the Burren.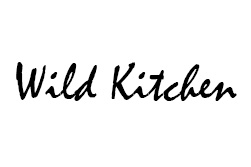 Wild Kitchen
Elderflower Champagne & Hawthorn Ketchup
Wild Kitchen is a family-owned, small scale artisan producer of small-batch wild food products that are seasonal and sustainably sourced and grown….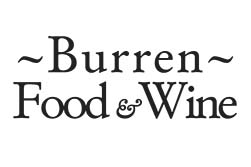 Burren Fine Wine & Food Beetroot Chutney
Chutney
Located on the outskirts of the picturesque village of Ballyvaughan and at the foot of the famous Corkscrew Hill, Burren Fine Wine and Food is a restaurant and retail outlet set up by the Connole family in 2002. Cathleen makes and jars her own Beetroot Chutney using Beetroot she grows on local farmland near Burren Fine Wine & Food..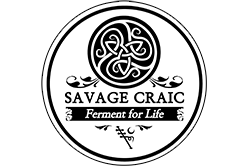 Savage Craic
Ferments
Based at the top of the Corkscrew hill, Savage Craic is a queer owned, cooperatively operated venture that supports local agriculture, environmental exchange and mutual aid. The venture was established in the Burren in 2015.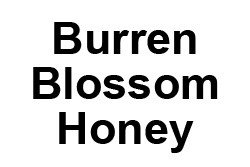 Burren Blossom Honey
Raw Honey
Burren Blossom Honey is a small-scale artisan producer, based in the village of Ballyvaughan and owned by local farmer Damian Martyn.  Damian first became interested in bee keeping, five years ago, starting small with a couple of hives. His interest grew when he attended a course in beekeeping in Galway and decided to expand further, with another four hives.  Damian sells his honey at the local farm shop at Aillwee Burren Experience and to the local community.

Celtic Salads
Salad
Located in New Quay, County Clare, 'Celtic Salads' is a family run business, established over 30 years ago to provide freshly grown salads, herbs and micro vegetables to the catering industry. The business is run by brothers Donnacha and Colm Fahy on a small farm near the historic 12th century Corcomroe Abbey, on the Burren/Clare Border.
<