Since our establishment, we have been lucky to have developed strong relationships with various organisations throughout the Geopark. Below is a list of businesses and organisations that we partner with or support in their endeavours.
The Burren Ecotourism Network
The Burren Ecotourism Network (B.E.N.) is an internationally recognised, award-winning network of 50+ tourism enterprises who dedicate themselves to implementing the Geopark Code of Practice for Sustainable Tourism into their daily business activities. The goal of the Network is to establish the Geopark as a premier sustainable tourism destination ensuring the future economic, social and sustainable development for its communities.
Member businesses and organisations come from various industries and backgrounds such as hospitality, food production, visitor interpretive centres, outdoor activity providers, attractions, retail, transport and more. B.E.N. members get together and pool their resources in various subgroups where they collaborate in such areas as conservation, marketing, event management, education and mor.
We were delighted to celebrate B.E.N.'s recent 10th birthday in 2021 and we look for look forward to continuing our fruitful partnership with them for many more years to come. You can find out more about the Burren Ecotourism Network and its strong list of members at https://www.burren.ie/
Visit Clare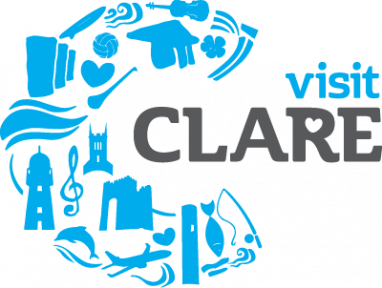 County Clare is an extremely popular visitor destination in Ireland and hosts millions of domestic and international visitors each year. Clare has a rich mix of culture, sport, heritage, music, natural and historical attractions, friendly communities, leisure activities, popular businesses and so much more. From the leisurely Lough Derg cruises in East Clare, all the way to the breath-taking views at Loophead Lighthouse in the West, there is so much that one can plan and do in our beautiful County, that it can be hard to know where to look for information.
And that's where the Visit Clare team come in!
The aim of the Visit Clare team is to promote a wide range of locations, businesses, events, activities, attractions, and more in a user-friendly catalogue on the Clare.ie website and on the various VisitClare online and offline media channels. Like the Geopark, Visit Clare is managed by Clare County Council and there has been a natural and highly collaborative partnership between our two teams. Long may this continue.

GEOfood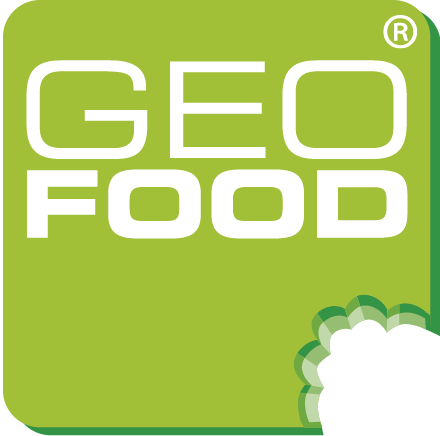 The Burren and Cliffs of Moher UNESCO Global Geopark recently became a member of the GEOfood initiative which was developed is being managed by Magma UNESCO Global Geopark in Norway.
Every meal has a story to tell, and that is what we aim to do with our GEOfood partners in our website. GEOfood is a means of understanding and strengthening the connection the food enterprises and land in which the food was grown. It is a way of celebrating the the 300+ million year old geological landscape that nourished the food that lies on your plate or in your press. GEOfood aims to benefit the local livelihoods of farmers and producers, and to strengthen the sustainable development of communities within the Geopark.
Learn more about GEOfood and about the local GEOfood partners in The Burren and Cliffs of Moher UNESCO Global Geopark here. To learn about the GEOfood brand and its worldwide partners, visit https://geofood.no/
Leave No Trace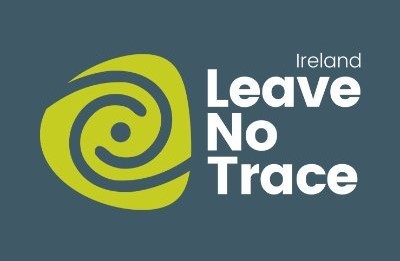 The Burren and Cliffs of Moher UNESCO Global Geopark together with Clare County Council are proud members of Leave No Trace Ireland.
Leave No Trace Ireland provides research, education and outreach to people who enjoying exploring the outdoors and enjoying nature. They have a set of 7 principles that should be followed to ensure that minimal disturbances occur to the natural landscape and that outdoor recreations are engaged in and enjoyed responsibly.
Learn more about Leave No Trace and other conservation policies that we advocate for anyone visiting the Geopark here. To learn about the Leave No Trace initiatives, visit https://www.leavenotraceireland.org/
The Burren Beo Trust

The Burren and Cliffs of Moher UNESCO Global Geopark is a Gold Member of the Burren Beo Trust.
The Burrenbeo Trust is a landscape charity dedicated to connecting all of us to our places and our role in caring for them. They engage with local communities in of education, conservation, and activism. They aim to generate a sense of pride in people for their landscape and much like our team, they promote the Burren as an ultimate learning landscape and a leading location in sustainable action.
To learn more about the Burren Beo Trust and their positive influence in the region, visit https://burrenbeo.com/