Located on the outskirts of the picturesque village of Ballyvaughan and at the foot of the famous Corkscrew Hill, Burren Fine Wine and Food is a restaurant and retail outlet set up by the Connole family in 2002. The restaurant specializes in homemade baking, fresh local ingredients and wine imported from France.
Cathleen grows her own or sources much of the food she serves from local farmers and traders including Smoked Fish, Cheeses, Cured meats, Artisan Pickles and Ferments. The decadent homemade desserts are not to be missed! Hampers of local food are made to order at any time of year.
Story
Cathleen makes and jars her own Beetroot Chutney. Irish people seem to love all root vegetables. She was raised on a farm where her family grew all their own vegetables and extra for sale. Selling sugar beet to the Irish Sugar Beet factories was a great winter financial boost, until 2006 when all sugar production ceased in Ireland. All parts of the red beetroot are edible the stalks are a healthy addition to any salad. The root part can be used as a freshly cooked hot vegetable or eaten cold in salads. It can also be pickled in vinegar as is their Chutney. Beetroot is a valuable source of Vitamin C and folic acid. The Connole family grow their beetroot on local farmland near Burren Fine Wine & Food. This farmland is owned by a local farmer, Michael Monks.
The Land
Burren Fine Wine and Food is located in a broad glacial valley that was carved into the limestone by 200-metre thick ice sheets over 20,000 years ago. The bare limestone rock of Cappanawalla Hill to the northwest and Aillwee Hill to the east overlook the valley and the nearby village of Ballyvaughan to the north. The soil in this area developed on top of glacial deposits. These deposits are made up of crushed limestone rocks which generate well-drained and mineral rich soil. That soil was only able to develop when the climate warmed up enough, some time after the ice sheets melted around 17,000 years ago. Now the rich grasslands give the unexpected appearance of fertility, surrounded by the rocky hills. Today the ocean currents keep us relatively mild all year round and abundant clean rainfall from the Atlantic Ocean and the sheltered location provide ideal growing conditions for the juicy beetroot that are grown here.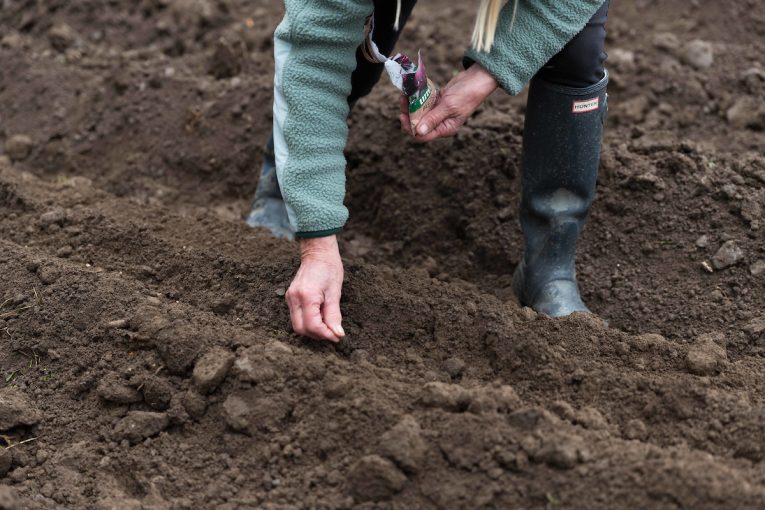 Sustainable Practice
Cathleen is a founding member of the Burren Ecotourism Network of sustainable tourism businesses and adheres to the Geopark Code of Practice in Sustainable Tourism.
For more information on the Burren Fine Wine & Food Beetroot Chutney, visit www.burrenwine.ie/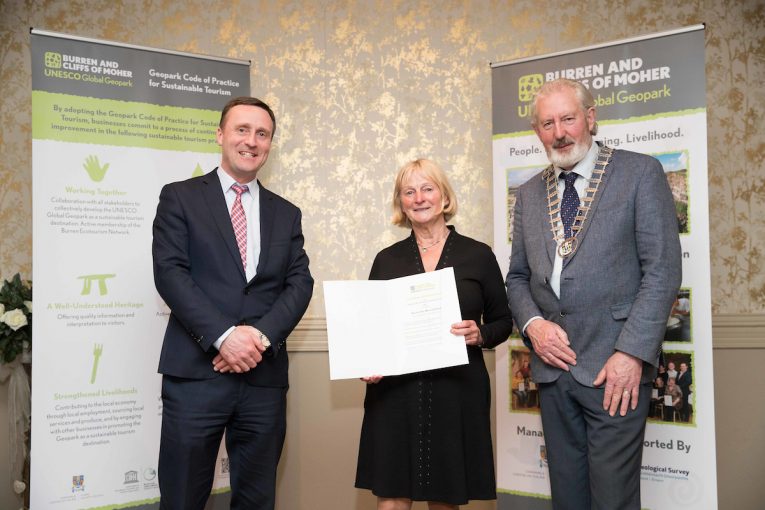 All Photographs by Eamon Ward Photography