Located in New Quay, County Clare, 'Celtic Salads' is a family run business, established over 30 years ago to provide freshly grown salads, herbs and micro vegetables to the catering industry. The business is run by brothers Donnacha and Colm Fahy on a small farm near the historic 12th century Corcomroe Abbey, on the Burren/Clare Border.
Celtic Salads specialise in propagating, growing, washing and delivering lettuce, herbs and vegetables to a variety of businesses, including restaurants, hotels and other food outlets on the west coast. Providing fresh produce to local businesses ensures low food miles and a smaller carbon footprint.
Story
The Fahy brothers were raised on a farm in New Quay, County Clare in an area known for its rich agricultural land. In the mid 1990's, Donnacha started to grow vegetables in Finnavara, in particular the staples of cabbage, onions and potatoes. A few years later Donnacha was gifted some land in Bellharbour by his family and started to grow salads to supply restaurants in North Clare and the Burren. He discovered that not only did he enjoy harvesting this quick crop, but that there was a huge demand from chefs who loved the vibrant colourful leaves he produced. A few years later, his brother
Colm joined the business and together they expanded and now grow more than 25 different varieties of salad on eight acres of land. Their salads include a range of continental varieties such as Lollo Rosso, Oak leaf , Curly endive and micro salads. Growing and harvesting is done on a continuous basis, starting with salads first sown in December. The first harvest is ready to pick at the end of April/beginning of May, with regular sowings after that. The brothers also wash, package and distribute the produce in Clare and Galway.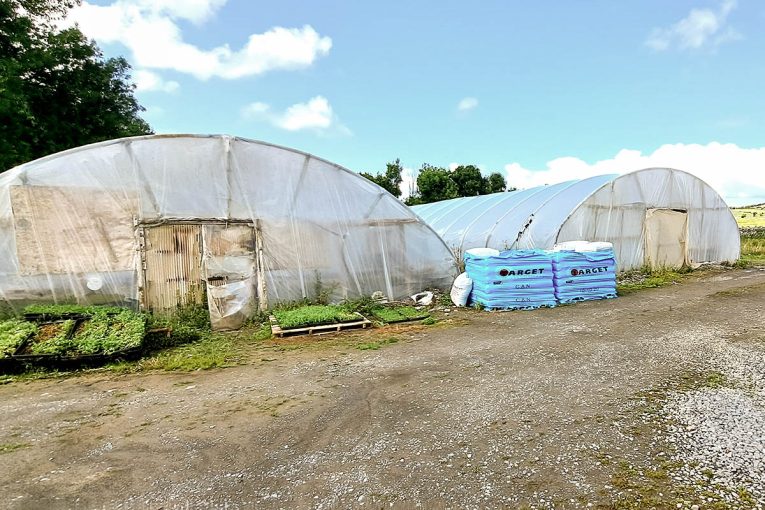 The Land
This fertile valley surrounded by the limestone hills of Turlough and Abbey hills provides ideal growing conditions for vegetables. Warmed by the sun in the summer, the limestone retains its heat in the winter, providing a unique micro-climate. Historians believe that these fertile growing conditions were one main reason that the monks at Corcomroe Abbey decided to settle here in the 12th century. In fact, the abbey was once known as St Mary of the Fertile Rock, a reference to the Burren's fertile soil.
The soils here formed on glacial material, which is made of crushed and ground-up rocks that were washed out from melting glaciers at the end of the last Ice Age, 17,000 years ago. The soils only started to form after the Ice Age, when the climate warmed and have continuously added organic matter to the glacial material since then, generating the ideal fertile soil.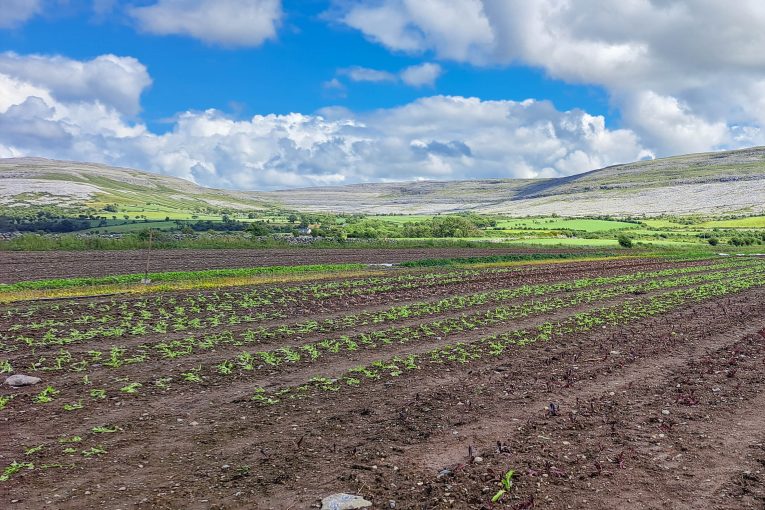 For more information on Celtic Salads, visit https://www.celticsalads.com/