Intangible cultural heritage covers a wide range of practices, knowledge, and skills that communities recognize as part of their cultural heritage. It is usually in the form of oral traditions, performing arts, rituals, festive events, and crafts. The Irish National Inventory of Intangible Cultural Heritage can be found at www.nationalinventoryich.chg.gov.ie/national-inventory/
or
In the Burren and Cliffs of Moher UNESCO Global Geopark we have a strong link with our intangible cultural heritage including the following categories:
Hurling/Iománaíocht
The sport of hurling dates back over 3,000 years. The Michael Cusack Centre in Carron is a visitor centre that honours the legacy and tradition of hurling and gaelic football. Traditional hurley making skills are regularly on display at the centre.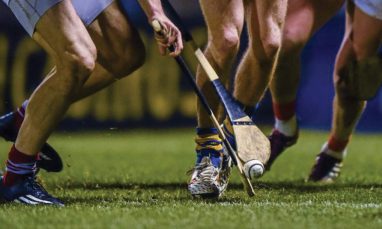 Uilleann Piping
Uilleann pipes are an integral part of traditional Irish music in the Burren region, Eugene Lambe and Blackie O'Connell are perhaps the most famous recent Uilleann pipers to be heard in the region.
Irish Traditional Music
We are home to the most renowned traditional Irish musicians such as the Kilfenora Ceili Band, Chris Droney and the Russell brothers among others, but every village and townland in the Burren is home to practicing traditional Irish musicians, it is the strongest and deepest expression of our cultural heritage.
Art and Practice of Falconry
The falconers at the Aillwee Cave Birds of Prey Centre have re-invigorated interest in this ancient skill by training young apprentices and highlighting the importance and beauty of birds of prey.
Winterage in the Burren
Herding cattle up to the highlands of the Burren for the winter months is an ancient farming practice made possible by the unique limestone landscape. This ancient tradition of grazing helps maintain the famous floral diversity of the area. The practice is now celebrated in an annual winterage festival organized by The Burrenbeo Trust.
Dry Stone Wall Construction
The abundance of rock in the Burren makes it a perfect location for Dry Stone walling, that is building walls without the use of cement. This is a practice that dates back to the arrival of the earliest builders and farmers some 6,000 years ago.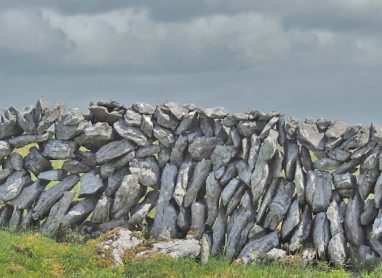 Holy Wells in County Clare
Perhaps because of the unusual hydrological properties of the Burren, there has been a long tradition of recognizing wells and springs and associating them with particular saints and cures. These religious and healing traditions have helped maintain these Holy Wells for generations.
Beekeeping
Keeping bees for honey was a skill well known to the monks of the early Middle Ages and was likely practiced at places like Corcomroe Abbey. Today several local beekeepers continue that tradition, and the famous floral diversity of the Burren adds a special flavour to their honey.
Traditional Sheep Farming and Sheepdog Training
The wide and rocky hilly expanses of the Burren mean that herding sheep and cattle can be a difficult task for a lone farmer. The use of trained sheepdogs has a long tradition in the Burren and demonstrations are now available at Caherconnell Fort where working farm sheepdogs give their time to display their skills and those of their local trainers.