What we do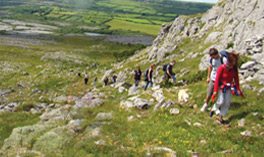 The Geopark is developing the Burren as world-class sustainable tourism destination committed to providing high quality nature based experiences.
Read more >>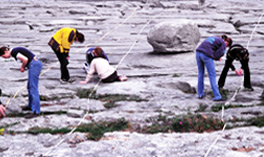 The Geopark provides information and training, collaborates with education providers and works to minimise the more negative impacts of tourism on the environment.
Read more >>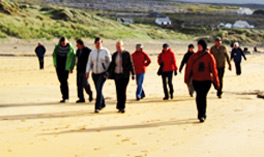 The Geopark provides a platform for collaboration between agencies, projects, community groups and tourism businesses working towards a sustainable future for the Burren.
Read more >>
The Burren and Cliffs of Moher Geopark supports people and organisations to work together to ensure a cared-for landscape, a better understood heritage, more sustainable tourism, a vibrant community and strengthened livelihoods.
Latest News
The highly successful Burren Passport is getting a makeover and will be launched shortly as the [...]
The highly successful booklet 'Stone, Water and Ice – A geology trip through the Burren' is [...]
The Burren and Cliffs of Moher Geopark has launched a new App for android smartphones and [...]
Events
Jun 15th, 2013 - Jun 23rd, 2013
The annual Burren and Cliffs of Moher Geopark festival 'The Burren Rocks!' runs this year from 15th to 23rd June at various locations across the Burren. Events include; guided walks with local experts, an 'Antique Rockshow', informative talks and a few special events to be announced here shortly. The Burren Rocks! is part of European Geoparks Network Week . For further information contact edoyle@burren.ie