Heritage Week 2022 Schedule
03.08.2022
It's that time of year again. Heritage Week 2022 is just around the corner and we are excited to be hosting a number of bespoke events for you all to enjoy.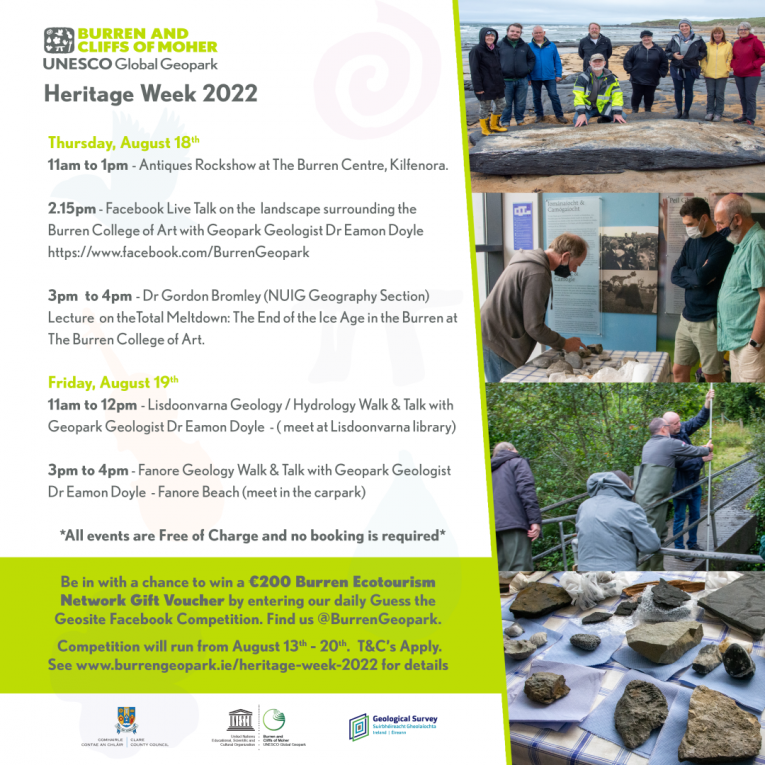 Online Guess the Geosite Game – All Week
Monday August 15th – @BurrenGeopark Facebook Page
We are excited to be running an online Guess the Geosite game all throughout Heritage Week. Each day we will post a clue on our Facebook page and it will be your job to guess the Geosite that you think we are referring to. Leave your guess in the comments section. All correct guesses will be put into a pot for the chance to win a €200 Burren Ecotourism Network Voucher. The winner will be announced on Monday August 22nd
See T&C's for this competition at the bottom of this page.
Antiques Rockshow 
Thursda August 18th –  11am to 1pm –  The Burren Centre, Kilfenora
The ever-popular Antiques Rockshow makes a return this year and will take place on ThursdayAugust 18th at the Burren Centre in Kilfenora.  The show will build muscles and knowledge as attendees will have the opportunity bring along any of their own rocks and other geological findings for an analysis by Dr. Eamon Doyle, our Geopark geologist. Eamon will also have some of his own findings on site and he will be sharing some of his insights about them with us.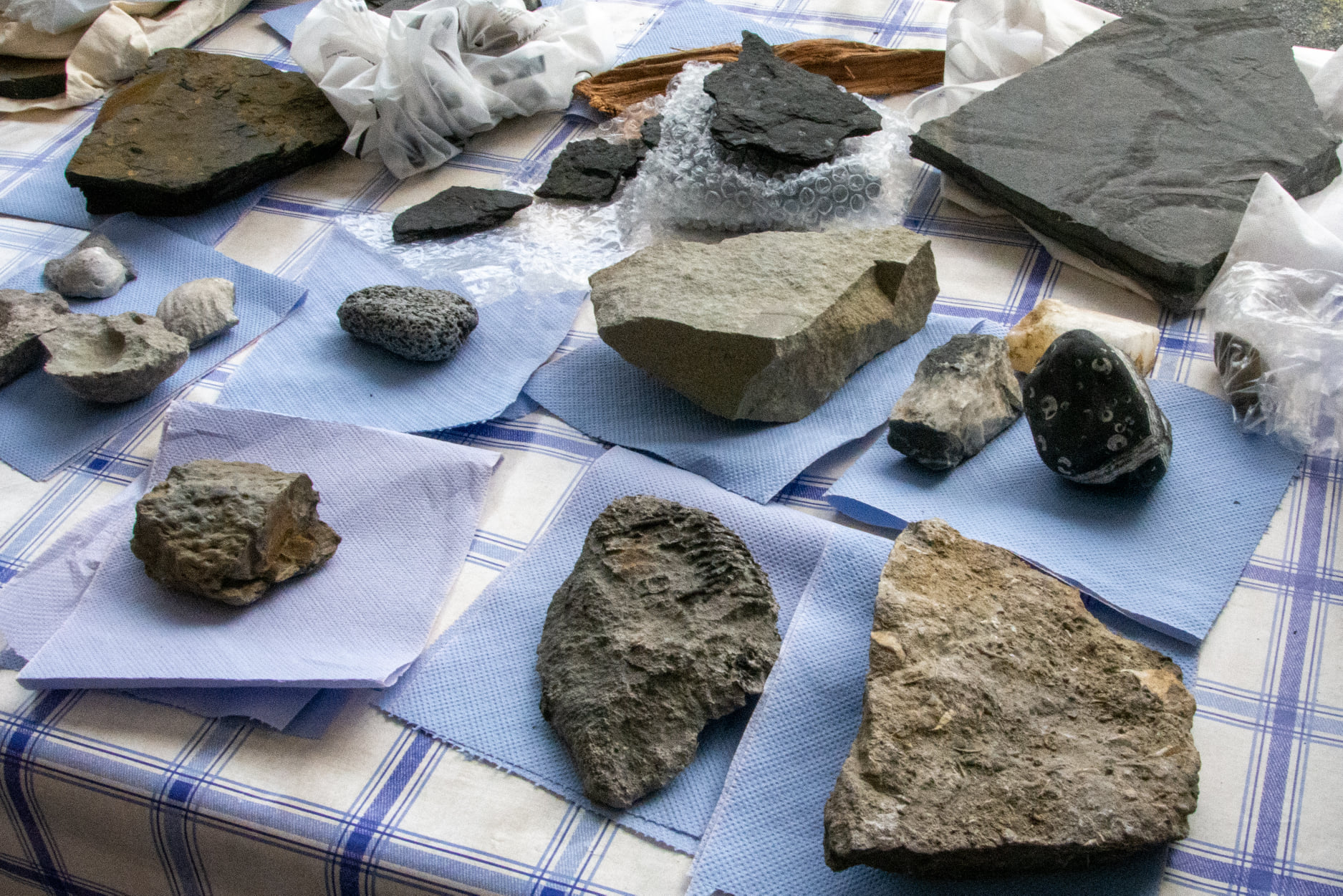 Facebook Live Talk
Thursday August 18th – 2.15pm – Our Facebook Page: https://www.facebook.com/BurrenGeopark
On Thursday, August 18th we will be at the Burren College of Art to host a Facebook Live from 2.15pm where we will chat about the surrounding landscape and it's unique geology. Be sure to tune in and let us know if you have any questions in the comments section and we will try our very best to provide the answers to you.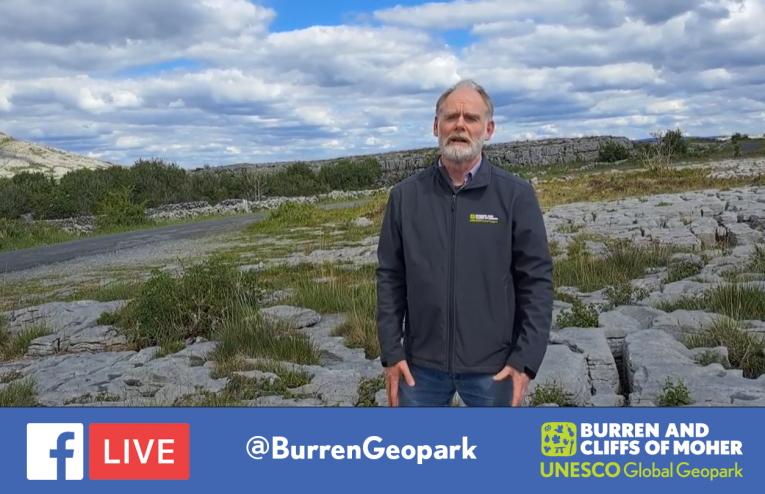 Dr Gordon Bromley lecture: Total Meltdown: The End of the Ice Age in the Burren
Thursday August 18th – 3pm to 4pm – Burren College of Art
Dr Gordon Bromley, lecturer in the Geography section at NUIG, will be breaking the ice with a lecture at the Burren College of Art on the story of the Burren exiting the last ice and the impact that the ice age had on the landscape. You will be taken back to a time that pre-dates human existence and life as we know it, but be sure to mind your head as there may be some glacial erratics being deposited nearby.
Lisdoonvarna Geology / Hydrology Walk & Talk with Dr. Eamon Doyle
Friday August 19th – 11am to 12pm – Lisdoonvarna (meet at the Lisdoonvarna Library)
Join Dr Eamon Doyle for a fascinating Walk & Talk through Lisdoonvarna. Eamon will guide you through the various aspects of geology and hydrology in the town and will let you in on the secret of what makes the area so unique. The walk starts at 11am and everyone will meet at the library in Lisdoonvarna.
Fanore  Beach Geology Walk & Talk with Dr. Eamon Doyle
Friday August 19th – 3pm to 4pm – Fanore Beach (meet in car park)
Last but certainly not least for our Heritage Week excursions will be the Fanore Beach Geology Walk & Talk with our very own Geopark Geologist Dr Eamon Doyle. With the wild Atlantic coast on one side and the rugged limestone landscape on the other, Fanore is easily one of the most breathtaking beaches in the country. During this talk, Eamon will guide you through the story of Fanore and the formation of the surrounding landscape. He will bring you along the beach to show you it's unique geology, it's array fossils and more. The walk starts at 3pm and everyone will meet in the Fanore carpark.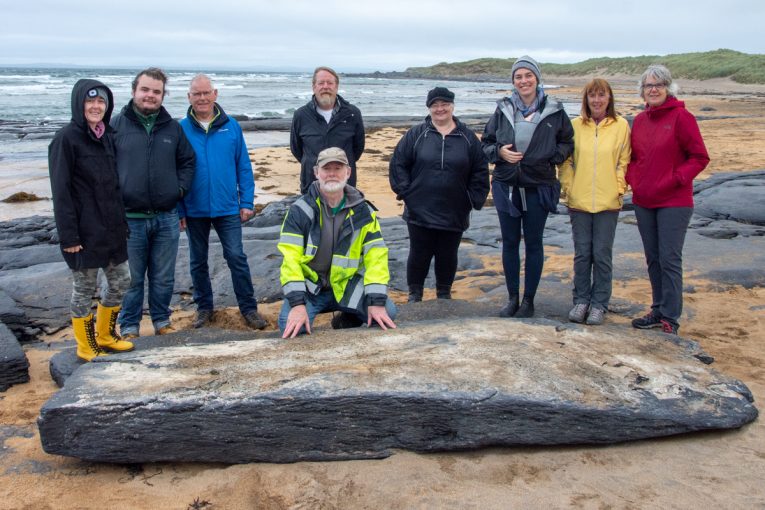 T&C's for the Guess the Geosite Game
Each participant can only enter 1 guess per clue, however, we encourage you each participant to invite friends and family to play too. You never know you could be invited along to a fun Burren Tourist attraction followed by a delicious Burren based meal by the winner. Any double entries will be void and only the first entry will be accepted.
The prize is a €200 physical Burren Ecotourism Network Voucher which will be posted to the winner and can redeemed at all businesses mentioned on www.burren.ie. Vouchers must be used at the business premises and cannot be used online. Vouchers are valid for 5 years.