Burren included in new European Geotourism Route
23.05.2018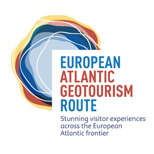 The Burren and Cliffs of Moher UNESCO Global Geopark has been included in a new cultural route launching across Europe next week.
The European Atlantic Geotourism Route celebrates outstanding geological landscapes and has been created to support the development of Geotourism in a number of dramatically stunning landscapes in the European Atlantic Area. The destinations span the Atlantic frontier from Ireland and the UK, to France, Portugal, Spain and over to the Atlantic islands of Lanzarote and the Azores.
To celebrate the launch of this new route a series of events have been organised across all the destinations to promote ideals of sustainable Geotourism that are fostered by UNESCO Global Geoparks.
The launch in the Burren titled 'Between a Rock and an Art Place' will take place from 28th May – 10th June at several visitor centres including;
The Burren Nature Sanctuary, Kinvara;
Caherconnell Stone Fort, Carron.
Local artists Phillip Morrison, Sara Foust, Kay Maahs, Patsy Risks and Mary Fahy will be visiting the centres during this time to draw and paint the landscape while interacting with the public.
Full programme and artists details below
Artists Details
Sara will be at:
Moher Cottage on Monday 4th June at 10am and
Caherconnell Stone fort at 10am on Tuesday 5th June 
Sara Foust is a professional artist living and working on the west coast of Ireland. Sara trained at Brown University and Rhode Island School of Design in the USA, and with master muralist Susan Cervantes in San Francisco.  She exhibits her artwork throughout Ireland and internationally.  Her work has been supported by the Arts Council of Ireland and Clare County Council, and commissioned by CREATE, Leader/RRD, Cluid Housing and HSE.
Kaye will be at:
Moher Cottage on Monday 4th June at 10am and
Caherconnell Stone fort at 10am on Tuesday 5th June 
Emerging artist Kaye Maahs is a native of Kerry who lives and works in the Burren, County Clare. Kaye's work is rooted in both the local and the personal.  Her practice is defined by daily observations and musings. It is the residue of these moments that informs her work.
Will be visiting:
The Burren Nature Sanctuary on Sunday, June 10th at 11am and
Aillwee Cave on Sunday, 10th June at 2pm
Phillips work celebrates the culture and landscape of Ireland and is often described as having a musicality to it. Strong colours and movement are key signatures to his unique style of painting, but the artist attempts to push his work in new directions through experimentation to help his art practice evolve.

Patsy Ricks
Patsy will be in:
The Burren Centre, Kilfenora on Sunday, June 3rd from 11am – 5pm
Patsy works mainly in watercolor and can be found at the courthouse Gallery in Ennistymon. She has been exhibiting her work in studios across Ireland and Co. Clare since 1978 and has pieces included in private collections in Ireland, England, Holland and Brazil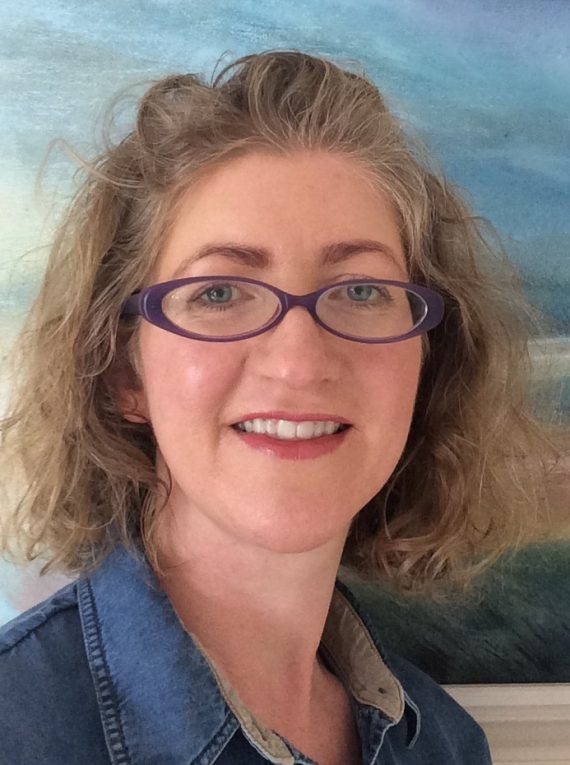 Mary will be at:
Moher Cottage on Monday 4th June at 10am and
Caherconnell Stone fort at 10am on Tuesday 5th June 
Award-winning Artist Mary Fahy tends to paint outdoors, directly onto canvas, to capture the immediacy of the moment. Her paintings begin with direct observation of her surroundings. Working quickly, in a gestural way, she allows herself to be lead by the process. Mary has work in numerous public and private collections both national and international including the Revenue Commissioners, The Boyle Civic Art Collection, Camac Arts Centre in France and in the collection of President Michael D. Higgins. Her work is held in private collections worldwide including Ireland, the UK, Luxembourg, Switzerland, Belgium, Italy, France, Germany, The USA, Australia and The UAE.
Diarmuid will be at the ekotree studio from 10am-5pm from Tuesday to Saturday.
Diarmuid owns and runs Ekotree studio in Doolin it is Ireland's only knitwear visitor centre & working knitwear studio.
The Doolin studio is small and busy – but Diarmuid still try to pack a lot in. The idea for the Doolin studio is to give visitors a thorough insight into the daily workings of a designer-maker knitwear studio.  They also have an exhibition tracing the history of the Irish knitwear, the Irish Aran sweater and Irish stitch structures.
About the Interreg Atlantic Area Programme
The European Atlantic Geotourism Route is co-funded by the EU Interreg Atlantic Area programme and Clare County Council. The 30 month project aims to forge new tourism links along a defined Atlantic route through highlighting the common interests and heritage of the destinations along the route.